Directions to Cognitive-Affective Neuroscience Lab
Fenske Lab (MACK 018):
( Directions from MACK entrance across from main doors of McLaughlin Library)
 
Go into the MACK building by passing through 2 sets of double doors. Once in the MACK foyer, turn to the left passing a small office with half-window walls. Facing an exterior door, turn to the right and pass a collection of study tables. Pass the tables and proceed down the hallway with bulletin boards flanking its entrance. Go to the end of the hallway and continue to the left. Go down a carpeted ramp and go through the set of double doors. Follow to the end of the hallway. The Fenske Lab is room 018, the third last door on the right side of the hallway.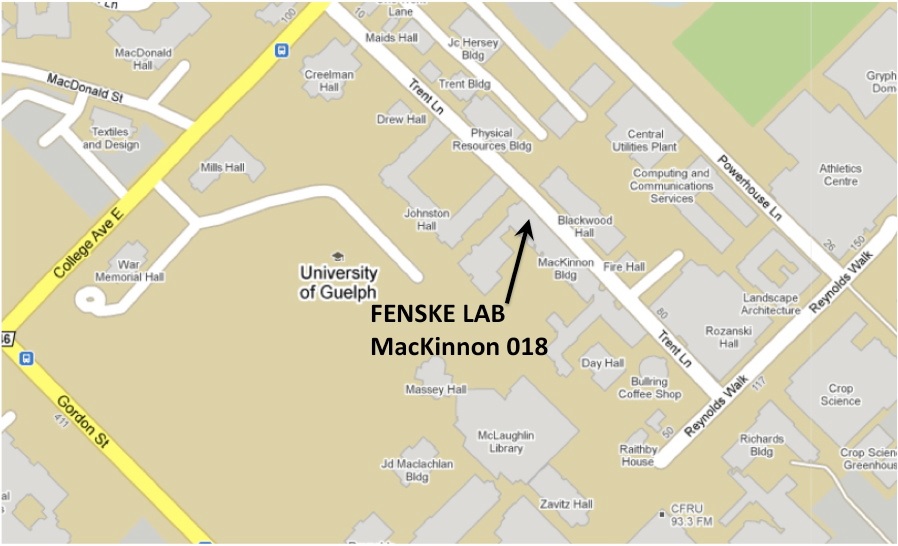 Phone - 519-824-4120 Ext. 56821